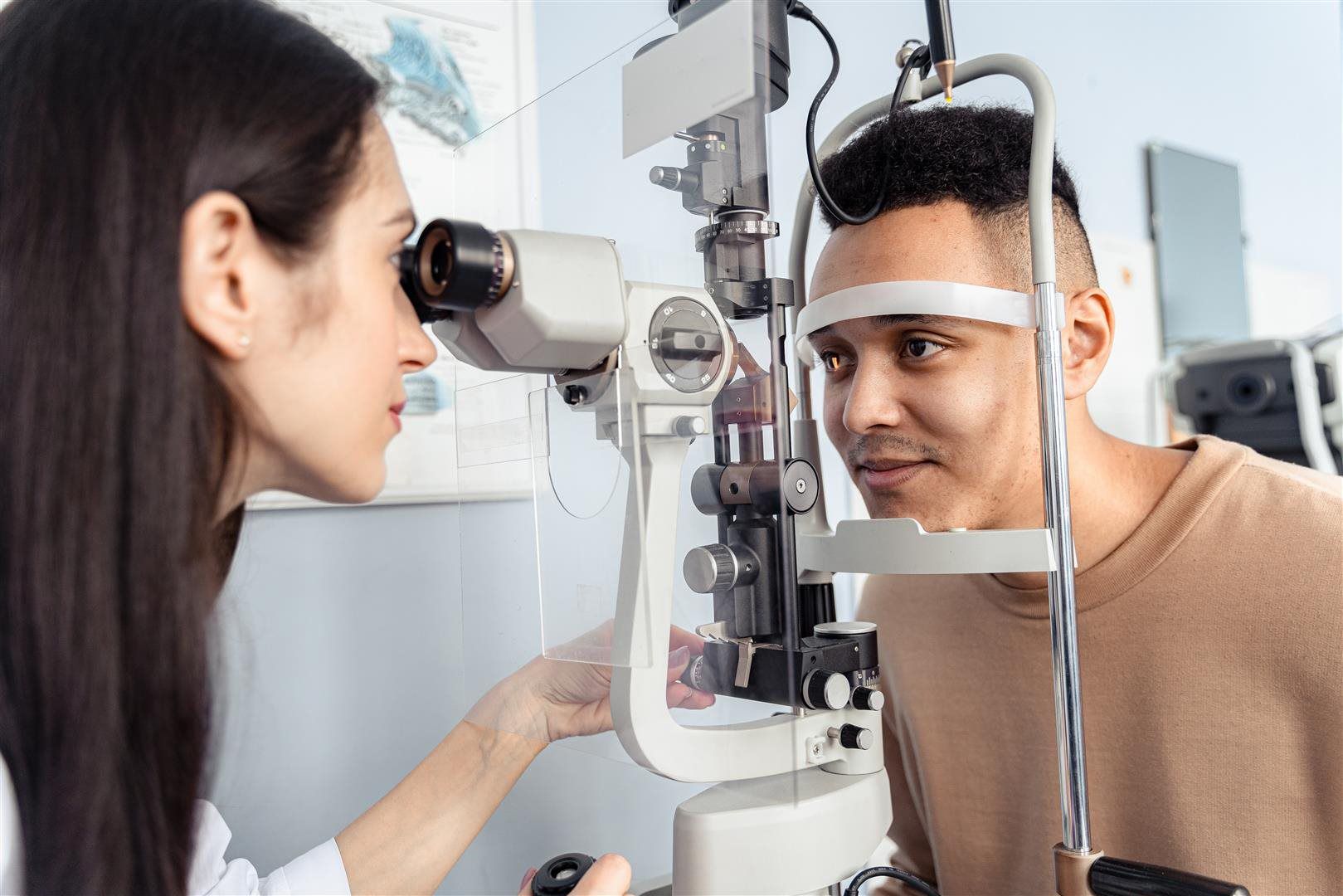 SICK OF GLASSES AND CONTACT LENSES?CHANGE YOUR LIFE TODAY
Laser technology offers an alternative to eyeglasses and contact lenses for a variety of patients. Dr. Lucy has guided hundreds of patients through refractive surgery with comprehensive pre-operative and post-operative care.
Dr. Lucy has partnered up with the IQ Laser Vision, the #1 SMILE Laser Vision Center in the USA, to help patients who seek the best in Laser Vision Correction. A complimentary consultation with IQ Laser Vision will determine if SMILE or LASIK is the best procedure for each candidate.
Candidates should be at least 18 years old with a stable prescription. They must be within the range of the procedure, have no active eye disease and not be pregnant or nursing. After the procedure, you will find less dependence on glasses (e.g. having the ability to see the clock without spectacle correction or being able to swim without contacts). You should be able to enjoy an active lifestyle without being totally dependent on corrective lenses.
We know that glasses or contact lenses aren't for everyone and that's why we offer high quality laser corrective surgeries in LASIK and SMILE and you'll be partnering with the number one SMILE laser vision center in the United States.
What is the difference between LASIK and SMILE? SMILE is a less invasive laser eye surgery procedure than LASIK. During a LASIK procedure, your surgeon creates a thin flap on your cornea, around 20mm wide, whereas SMILE requires just a 3mm incision to allow for a more comfortable experience.
When you book a preliminary screening with IQ Laser Vision, they will guide you through the whole process thanks to more than 60 years of combined experience and around 150,000 procedures successfully completed.
Join two million others who have already chosen to change their lives through these treatments and start your road towards 20/20 vision today.
Want to know what your options are? Call to book your initial conversation with one of our friendly professionals or fill in your details here. Alternatively, if you've still got questions, please call us at .
Dr. Yen is very professional and patient. She did a thorough eye exam for me and my daughter. Both of us find the glasses that fit our needs and tastes. We had a very pleasant experience in Dr. Yen's glasses shop.
Ying H. South San Jose, CA
You will notice huge improvements and near perfect vision almost instantly after your successful LASIK or SMILE procedures, which means no more glasses or contact lenses for the foreseeable future.
With this in mind, it can be difficult to ensure whether LASIK or SMILE is the right call, but by chatting with our team of professionals and the doctors at partner clinic IQ Laser Vision we will determine the best treatment method for your situation, taking in a range of factors before deciding.
There are clear-cut advantages to LASIK and SMILE but, fear not, through our partnership with IQ Laser Vision, we are your guides to making the process as comfortable and convenient for you as possible.
he receptionist is really knowledgeable and helpful in choosing frames. The optometrist, Dr. Lucy Yen, did really well to explain what she was doing and give detailed instructions. I like this place!
Kelsey L. South San Jose, CA