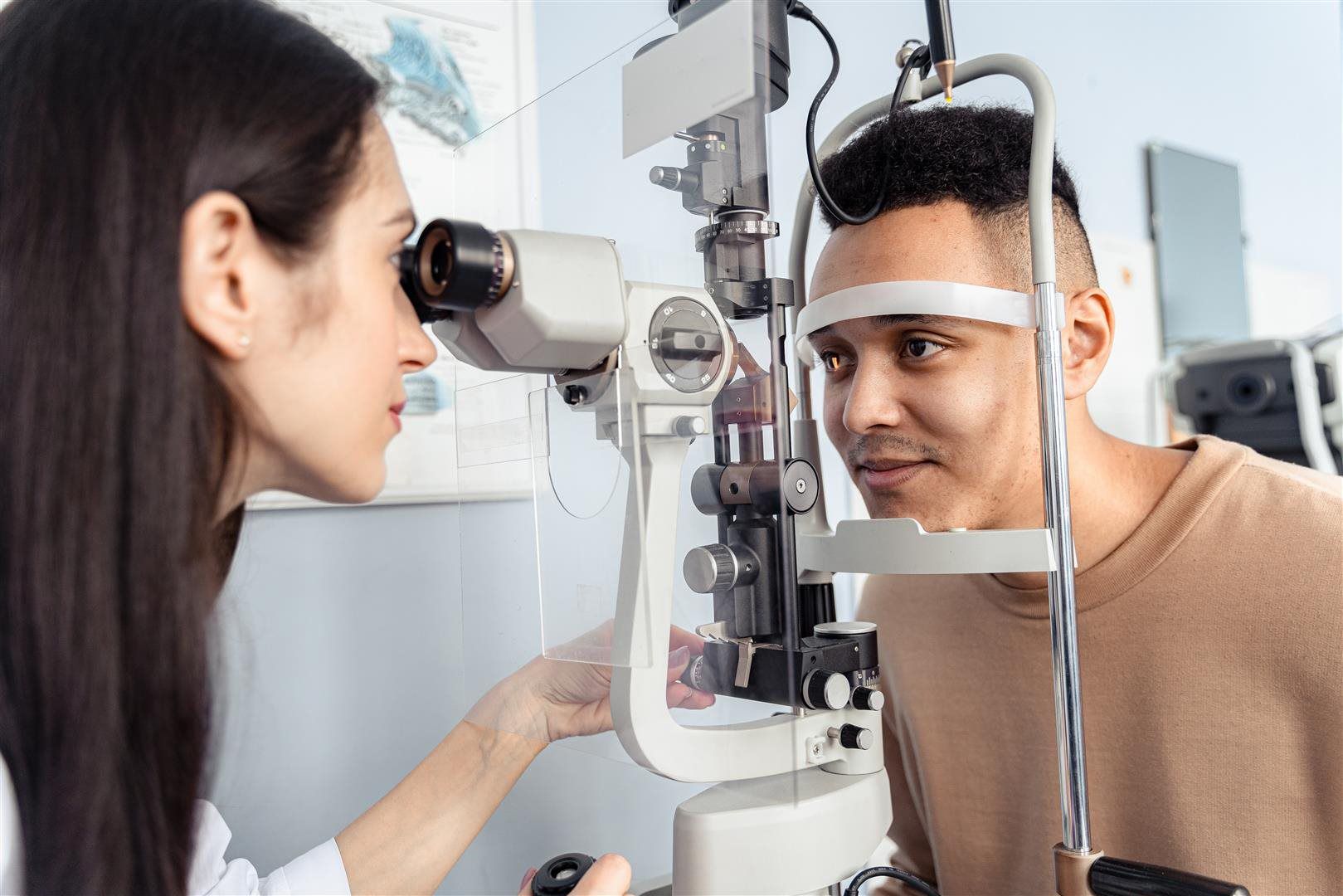 Our Optometrist At Eye Luv Lucy
Eye Luv Lucy is led by Dr. Lucy Yen, who is an accomplished and experienced optometrist. Dr. Yen is a graduate of the University of California Berkeley, and got her optometry degree at Indiana University Bloomington. With almost two decades of experience as an optometrist, Dr. Yen has helped her patients achieve and maintain optimum vision and eye health. Dr. Yen is a member of the American Optometric Association and California Optometric Association.
Services And Products Offered At Eye Luv Lucy
Whether you need a routine eye exam or specific eye care service, we are proud to be a full-service eye and vision health center at Eye Luv Lucy. We offer diagnosis, treatment, and management for several types of eye and vision health conditions, including keratoconus, macular degeneration, and glaucoma. We offer pediatric services, family eye care, laser vision correction, eye frames, contact lenses, Ortho-K, and more. Our team also offers services for myopia control and low vision.
We emphasize the importance of routine eye exams as preventative care. Our optometrist can detect eye or vision problems early so that we can provide the proper treatment early on. If you need corrective eyewear, we will determine your prescription and provide you with contacts or glasses. We offer specialty contact lenses for those with eye or vision conditions.
We also have an eyewear boutique at Eye Luv Lucy. Our boutique offers an extensive range of eyeglasses, sunglasses, and frames. At Eye Luv Lucy, we carry some of the best brands for sunglasses and contact lenses. We have a team on-site that can help you choose the right eyewear for your needs. Our team can also adjust the eyewear to fit perfectly for your needs. We also offer safety and sports glasses, and fittings for specialty eyewear. We can help you find the right frames to complement your face and work with your lifestyle.
Schedule An Appointment With Our Eye Doctor
At Eye Luv Lucy in San Jose, CA, we want to help you maintain healthy eyes and vision. With our wide range of optometry services, we can accommodate any patient. We work with most vision insurance companies and can guide you through the payment process. If you have any questions or would like to know more about our services, our team will be glad to assist you. To learn more or to schedule an appointment, call us today.
Eye Luv Lucy is run by Dr. Lucy Yen, a skilled San Jose eye doctor specializing in vision rehabilitation and low vision treatment. We understand the challenges that people face in sustaining good eye health and vision. Our facility combines the latest in eye care technology with personalized eye care services to make quality vision a reality for our patients.
If you are looking for a truly unique family eye care clinic, Eye Luv Lucy is the place for you. Here you will benefit from a wide range of eye care services ranging from comprehensive eye exams to quality eyewear and contact lenses, low vision treatment, myopia control, and management of eye diseases like glaucoma, macular degeneration, keratoconus, and more.
Eye Exams – Our eye exams involve testing for eye health, visual clarity, eye movement, and eye teaming. Eye health tests can uncover signs of eye conditions and diseases that can cause permanent vision loss. If you have an eye disease, we will help you manage your symptoms to preserve your sight. Visual clarity tests can uncover discrepancies in your vision, most of which can be corrected through the use of prescription eyeglasses or contacts.
Eye Wear — We carry an extensive lineup of fashionable eyeglasses and high-tech contact lenses for children, teens, and adults to make it easy to find the perfect fit for you. This includes specialty contacts for people who suffer from dry eye, keratoconus, and other eye conditions.
Myopia Control – If your child suffers from myopia, our eye doctor may recommend myopia control treatment to help slow the progression of the condition. Myopia control may entail the use of eye drops, specialty eyeglasses, or ortho-k treatment.
Low Vision Treatment – Low vision refers to vision loss that cannot be improved by the use of eyeglasses, contacts, surgery, or other treatments. Dr. Yen specializes in low vision treatment and can recommend visual aids to maximize the vision you have left.
Contact Our Optometrist in San Jose for Family Eye Care Services
If you live in or around San Jose, Eye Luv Lucy is your one-stop location for family eye care. Call us today at 408-294-9900 to schedule an appointment or for more information about our services.