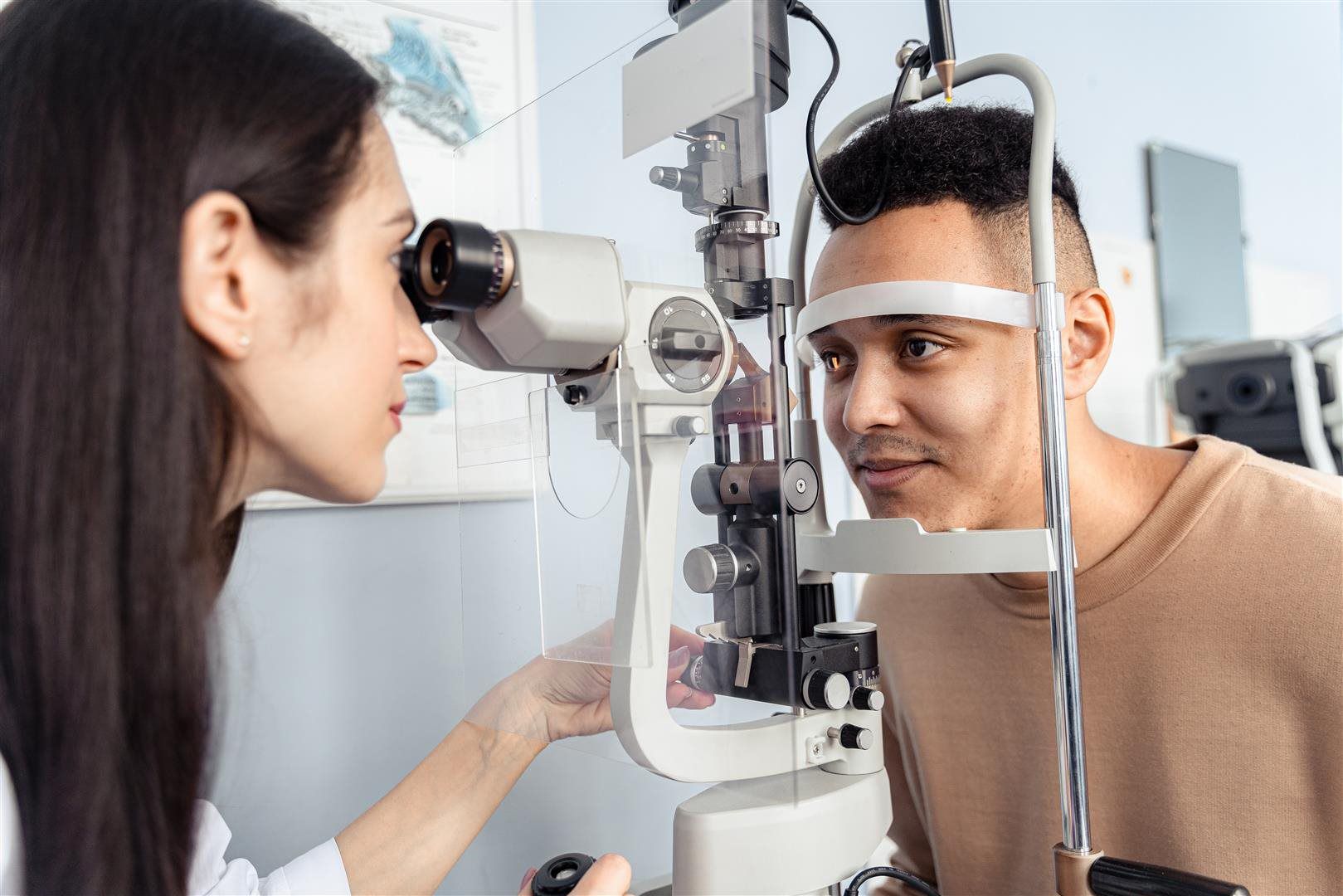 Eye Services in South San jose
Welcome to Eye Luv Lucy Optometry, your premier San Jose optometrist. Our staff is full of eye care professionals, and we are passionate about providing top-quality eye care services for your entire family. Our comprehensive services include eye exams, eyewear, and contact lenses, eye disease management, low vision treatment, myopia control, and LASIK post and pre-op care.
Eye Exams: Ensuring the Health of Your Eyes
At Eye Luv Lucy, we believe that regular eye exams are crucial for maintaining healthy vision. Our skilled optometrist in San Jose, CA, performs thorough eye examinations using advanced technology, ensuring that you receive an accurate prescription and early detection of potential eye issues. In addition, our comprehensive eye exams include glaucoma screenings to protect your vision from this potentially devastating condition.
Eyewear and Contact Lenses: Styling for Your Unique Needs
We understand that your eyewear styling is a vision correction tool and a statement of your personal style. We offer a wide range of fashionable frames and high-quality lenses to suit your needs and preferences. Additionally, we provide a vast selection of contact lenses to ensure optimal comfort and clear vision, catering to various lifestyles and tastes.
If you have been diagnosed with keratoconus, we specialize in providing special contact lenses called scleral lenses to help you see clearly.
Eye Disease Management: Protecting Your Vision
Our optometrist in San Jose, CA, is dedicated to helping you maintain optimal eye health through effective eye disease management. We provide comprehensive care for glaucoma, macular degeneration, cataracts, and diabetic retinopathy. Our proactive approach to eye disease management includes regular check-ups and personalized treatment plans to prevent further vision loss and maintain your overall eye health.
Low Vision Treatment: Enhancing Your Quality of Life
At Eye Luv Lucy, we are committed to improving the lives of patients with low vision. Our low-vision treatment options, including glaucoma screening, are designed to maximize your remaining vision and help you regain your independence, enabling you to perform daily activities with ease and confidence.
Myopia Control: Safeguarding Your Child's Vision
We recognize the importance of early intervention in myopia control, and our optometrist in San Jose, CA, is skilled in providing effective myopia management solutions for children. Our customized treatment plans aim to slow down the progression of nearsightedness, ensuring that your child enjoys clear vision throughout their life.
LASIK Post and Pre-Op Care: Guiding You Through the Process
Are you considering LASIK eye surgery? Eye Luv Lucy is here to help. Our experienced optometrist will guide you through the entire process, from pre-operative consultations to post-operative care, ensuring that you receive the best possible results from your procedure.
Schedule Your Eye Exam in San Jose, CA
Eye Luv Lucy Optometry is committed to providing comprehensive eye care services to help maintain optimal eye health and vision. Schedule your eye exam, glaucoma screening, post and pre-op care, and more with our expert optometrist today in San Jose, CA. Call us at (408) 294-9900 or book your appointment online. We look forward to serving you and your family's eye care needs.