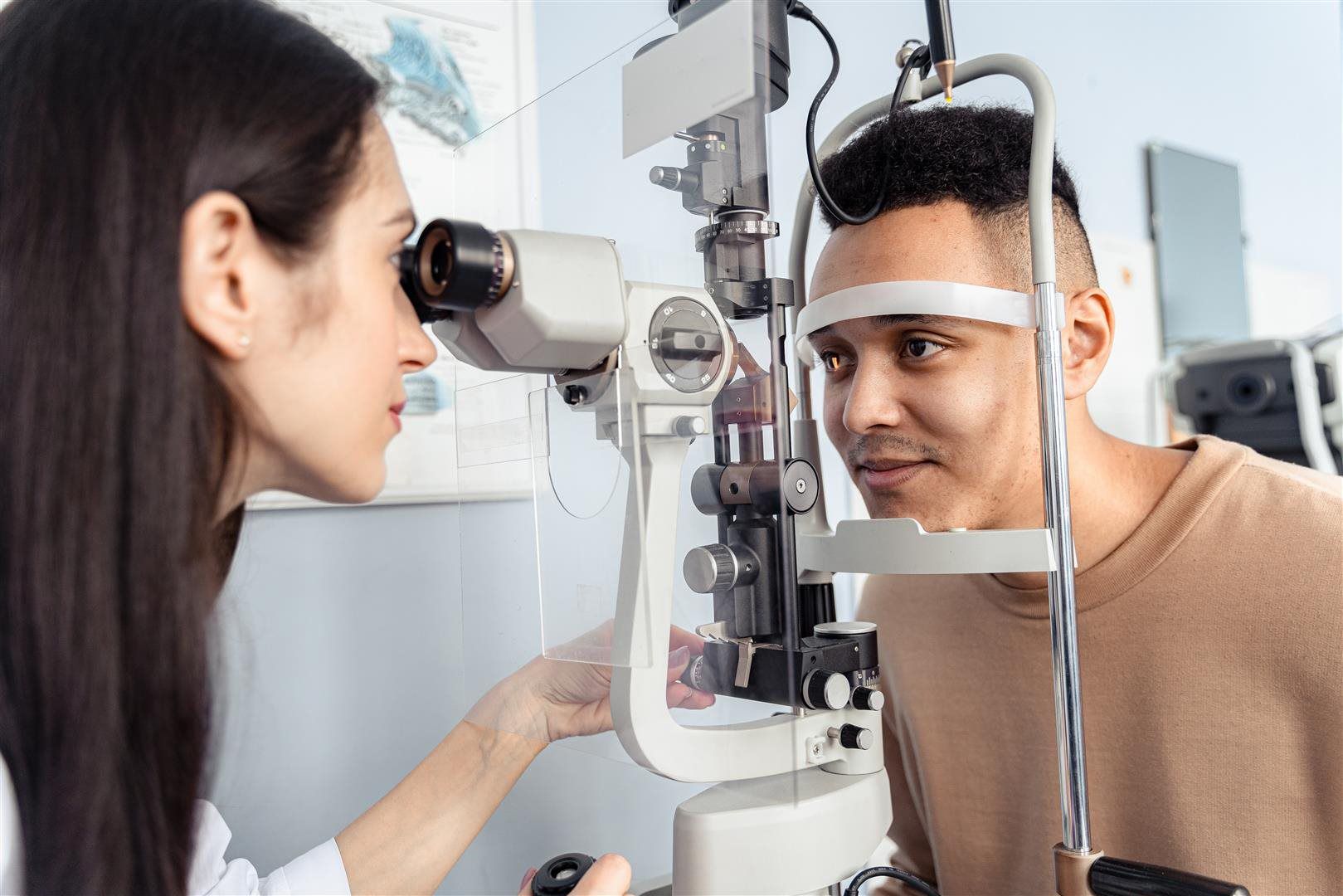 FREQUENTLY ASKED QUESTIONS
Do you take insurance?
Yes, we take a few. Some are tricky to work with so call to see if we work with yours. It can change. If we're 'out of network' with your plan you can send them a printed receipt to be reimbursed. In that case, they are essentially sending you a check instead of sending it to us.
Do I need insurance?
Absolutely not.
Vision plans aren't insurance in the true sense as they don't cover for risk like, for example, if you fall and get injured. In that case, you'd suddenly have new, big medical bills.
Vision plans are essentially savings clubs that should be scrutinized to see if they are actually helping you. Often, you may find they restrict your range of choices (of lenses, frames, products, location, frequency of service, problem resolution when needed). I'm surprised at how many people think they aren't allowed to see an eye doctors or buy glasses because of vision plans. You can do what you want.
What kind of exams do you do?
We do yearly eye exams that include contact lens fitting if requested. We see people with a variety of urgent issues as well as specialized contact lenses such as Scleral lenses and Ortho-K Myopia Control lenses.
We also provide Low Vision services and can access a good variety of Low Vision aids to help patients meet goals. And, of course you can also purchase glasses and contact lenses here.
Will I have to be dilated?
That depends. If you have certain pre-existing conditions, if your reason for visiting calls for it, as well as any symptoms or in-office findings, we may dilate you. For the average person our fundus imaging equipment shows us what we need to check...without drops/dilation.
Do you do eyeglass repairs?
If they are in fact repairable, yes. Some fixes are simple, some complicated. Some are, well..terminal. New frame required. We can provide contact info for a place that does advanced repairs if needed.
Do you do adjustments or repairs for glasses I didn't buy at your shop?
Sure. There may be a small charge depending on the complexity. But, we do give you a nice little lens cleaning cloth to take with you and remember us by.
What brands do you carry?
That changes, but we definitely shoot for niche. Those common 'mall brands' you see everywhere are not unique enough for us and, quite frankly, kind of played out (just our opinion). Worse, the names on those frames rarely if ever actually design those frames. Many are pre-designed by companies that work with lots of different brand names, then they're brought to the brand manager for approval and tweaking. The pre-manufacture firms compete with others to sell their frames under the "designer's" famous name. I don't know if Michael Kors sits down to draw out frame designs. Likely not.
But do you have a hand-crafted, bioplastique Jacques Durand frame? Yep. Real man, with studios in Italy and France. Which, by the way, we have here. :)
Do I have to wear a mask?
Please, don't. Masks fog up testing lenses, interfere with equipment alignment and accuracy, measurements, proper fit of try-on frames and finished glasses.
If wearing a mask when trying on frames you will only learn what that frame looks like with a paper cone underneath it. Not good. And your face is better than you think it is.
Can I buy just a frame and have the lenses put in elsewhere?
Of course. One caveat; since we aren't the ones handling the frames for lens processing we may not be liable if something happens to the frame while in another office's (or lab's) possession. Cases can vary. That said, obviously these cases of brand new frames breaking are pretty rare.
Can I use an old frame or a frame I got somewhere else?
Yep. Some places won't do that because they want to make the complete frame & lens sale, or because they don't want to be responsible if something happens to your frame (breakage or even loss are possibilities, through rare). We're perfectly happy selling lenses for your frame no matter where it comes from. But (!)...we do inspect the frame with you and assess any potential risks of using it (wear & tear, age, overall fragility, value, replaceability). Using your frame is done at your own risk, which allows us to remain able to do this for people. This certainly doesn't mean anyone's going to be careless. We respect the property of others, but some of the frames brought to us are made by companies we don't have relationships with, or the frame itself may be out of production.
Can I bring an eyeglass or contact lens prescription from somewhere else to buy something at your shop?
Yes. If the Rx looks a little off or is expired we may call the issuing office to clarify, but the vast majority are good to go.
How long does it take to get my glasses after ordering?
That's dependent on a lot of factors. Rough range? 2 weeks or so. Simpler prescriptions can be done same day in a few scenarios, adding features like photochromic (darken in the sun) or Chem Clips will add process time. Using insurance adds another layer of potential delay as we are obligated to use their labs.
What is a Chemistrie (or Chem) Clip?
Chemistrie Clips are clip-on sun clips, but different than you may imagine them. They don't grab the frame with hooks like conventional clips. They grab the lens through embedded magnets. Super sleek, convenient, and best of all, custom made so they fit excellently. If you've tried the older style of clumsy sun clips and disliked them, these are for you. They come in 24 colors, all UV protectant and (unlike Transitions) all polarized. PLUS..you can have a custom made Chem Clip for a frame you already have and love. Many people get more than one made to be able to switch out colors as they wish. It takes literally two seconds.