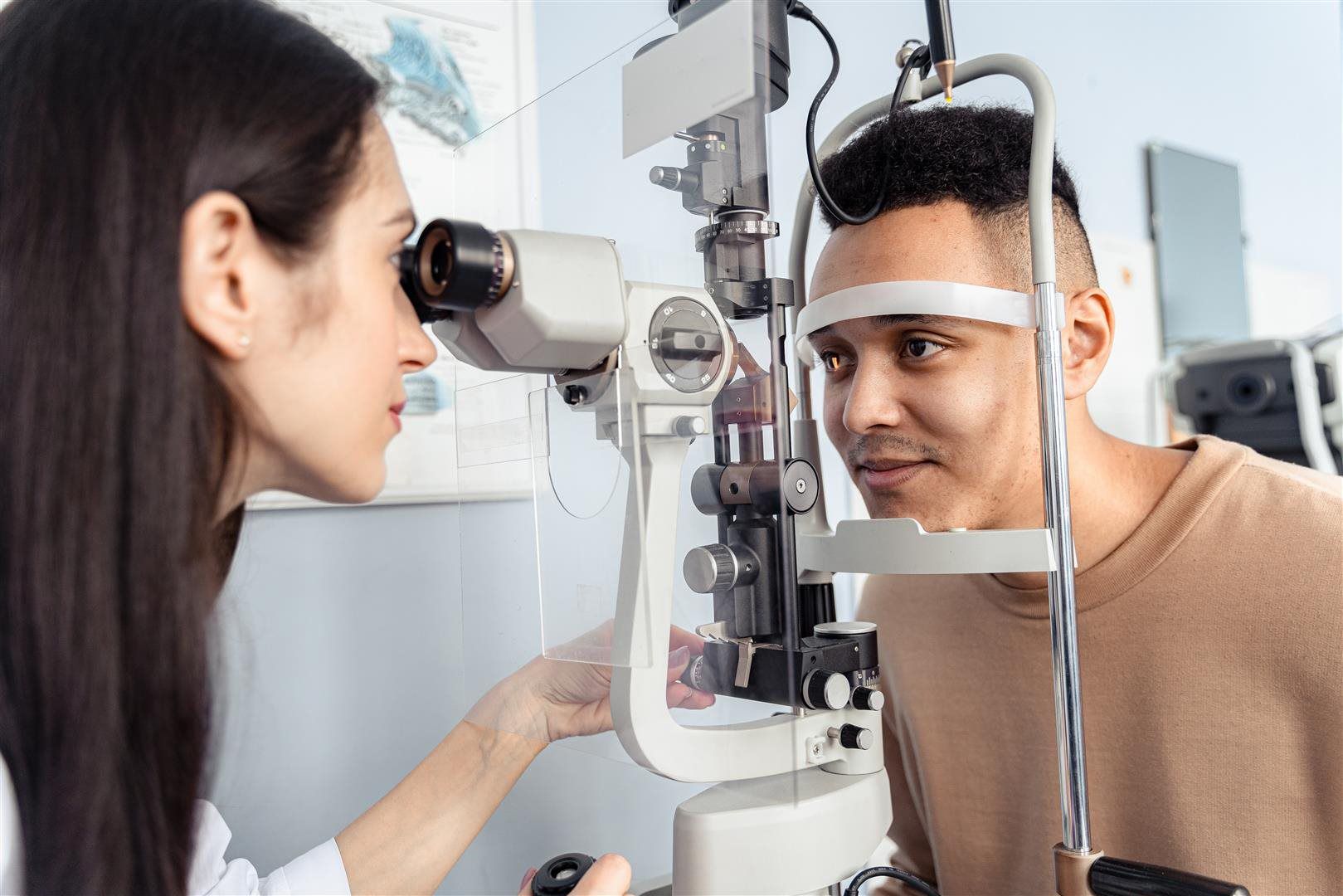 Keratoconus and Its Symptoms
The eye disease keratoconus affects the cornea. Thinning or weakening of the cornea causes it to bulge. Instead of a rounded shape over the eye, the cornea becomes closer to a cone or football shape. When the cornea bulges, the way light is refracted into the eye changes. This creates blurry vision and causes problems with reading, watching tv, computer usage, driving, and more. Symptoms include blurry vision, halos around lights at night, streaking lights, ghost-like images, and sensitivity to light. If you are experiencing some or all of these symptoms, schedule an eye exam. Don't wait for your annual appointment.
Keratoconus runs in families. However, the condition is not always caused by genetics. People with down syndrome or connective tissue disorders are at higher risk for keratoconus. Chronic eye rubbing can cause keratoconus. Keratoconus most often becomes evident during adolescence.
Our eye doctor uses a painless topography measurement to diagnose keratoconus.
Our optometrist, Dr. Yen, manages mild cases of keratoconus with traditional eyewear, such as eyeglasses and contact lenses. If you need eyeglasses, you will be able to choose frames in our onsite boutique. For moderate cases of keratoconus, we offer scleral contact lenses. Scleral gas-permeable lenses have a larger diameter than traditional lenses. Scleral lenses rest on the white part of your eye (the sclera) and leave a gap between your cornea and the contact lens. The gap fills with tears and provides additional comfort. Scleral lenses are custom-fitted for your eye. Scleral lenses are an excellent choice for people with keratoconus, astigmatism, severe dry-eye, or hard-to-fit eyes. Our highly trained staff can measure you for X-Cel specialty contacts, including Atlantis X-Cel scleral lenses.
Contact Eye Luv Lucy Optometry if Your Sight Changes
Don't be complacent with your eye health and eye care. If your vision changes or you think you may have an eye disease, contact Eye Luv Lucy before your problem becomes severe. Request an appointment or call us at (408) 294-9900. Our convenient location services San Jose and the surrounding areas. If you have keratoconus, we can fit you with X-Cel specialty contacts. Your vision is our business.